In Their Own Words: Patient Reviews
Dr. Soni, Dr. Snipes, and staff are absolutely fabulous! We are now getting our getting our third child braces with them!!! A wonderful experience, alway!!!!
Danielle
I had a great experience. Great customer service support any questions or concerns were addressed and taken care of. Gotta give credit where its due, and I have a great smile now because of Dr. Soni. Thank you.
Jaime D.
Everyone was super friendly and helpful answering all our questions and thoroughly going over details of what to expect. The place was clean and we loved the open floor concept. I 10/10 recommend.
Reva
Pleasant. Professional. Friendly. Highly recommend to others. The staff was very knowledgeable and helpful. I came in for a consultation and moved forward with treatment today! 10/10
Myeshia
Awards, Affiliations & Partnerships
We are among the leading providers of Invisalign in the country
Proud supporter of Calhoun City Schools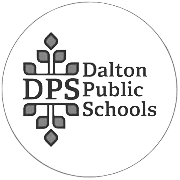 Proud supporter of Dalton Public Schools
Proud supporter of Gordon County Schools
Proud supporter of One Whitfield School
our offices
Your Trusted Northwest Georgia Orthodontists
Soni & Snipes Orthodontics – Calhoun
120 Cornerstone Way SE, Ste 1, Calhoun, GA, 30701-4792
Soni & Snipes Orthodontics – Dalton
1205 W Walnut Ave, Dalton, GA, 30720-3958
Soni & Snipes Orthodontics – Fort Oglethorpe
1877 Battlefield Pkwy, Fort Oglethorpe, GA, 30742-4021