Our Orthodontic Offices
With convenient locations in Fort Oglethorpe, Calhoun, and Dalton, we are proud to create confident smiles in Northwest Georgia.
Meet Our Team
Our Board Registered and Certified clinicians are dedicated to making your time in treatment as fulfilling and fun (yes, FUN) as it can be. They truly love helping people, and it shows.  
Soni & Snipes Orthodontics Loves the Peach State
Supporting local charities, schools, and other important causes in our Northwest Georgia communities is important to us. Want to tell us about an opportunity? Get in touch: [email protected]
Awards, Affiliations & Partnerships
We are among the leading providers of Invisalign in the country
Proud supporter of Calhoun City Schools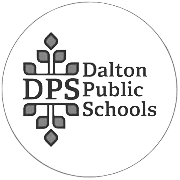 Proud supporter of Dalton Public Schools
Proud supporter of Gordon County Schools
Proud supporter of One Whitfield School
our offices
3 convenient locations serving Northwest Georgia
Soni & Snipes Orthodontics – Calhoun
120 Cornerstone Way SE, Ste 1, Calhoun, GA, 30701-4792
Soni & Snipes Orthodontics – Dalton
1205 W Walnut Ave, Dalton, GA, 30720-3958
Soni & Snipes Orthodontics – Fort Oglethorpe
1877 Battlefield Pkwy, Fort Oglethorpe, GA, 30742-4021